About Our Site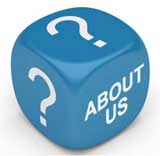 StartAPhotographyBusiness was formed to offer a unique reference point on how to start up and run a photography business.
Many people are passionate about photography. It is an art form full of possibilities, and there is a wealth of information available for those who wish to pursue it as a hobby. But what about those who want to take it further?
StartAPhotographyBusiness was founded with those people in mind. If you are considering making the leap from amateur enthusiast to professional photographer, StartAPhotographyBusiness is for you.
We recognise that starting a business can be a daunting prospect. We have broken down the process of setting up and running your photography business into a series of bite-sized articles, to help you get to grips with the realities of becoming a professional photographer.
You may also need some new equipment to help you on your way. Our guides will help you identify the kit you need, and explain how to get the best out of it.
All of the content on StartAPhotographyBusiness is written by experts in the field, all of whom have been through the same process as you - so you can be sure that you are getting tried and tested information.
Starting a photography business is an exciting, terrifying, and potentially life-changing decision. StartAPhotographyBusiness is here to guide you through the process from the very beginning.
Our concern was that there was no single UK resource for interesting features and practical advice on this subject.
Our features and articles are written by experts - who have experience, or a particular interest in this area.
Our Background
StartAPhotographyBusiness was founded by John Rowlinson, the founder of PtS.
John, through PtS, is involved in a number of ventures including software and property companies. A percentage of revenue from these activities goes towards funding StartAPhotographyBusiness and a number of similar sites.
Our focus is simply on having experts create the highest quality information possible that is widely read.

Related Articles in the 'Site Information' Category...