Are Franchises Recession Proof?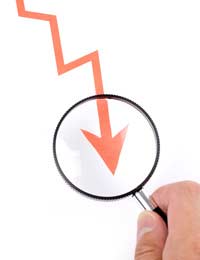 The recession that we currently find ourselves in is fairly unique in our financial history. In the first instance, the causes of the crisis are similar to, but distinct from those that have gone before. Furthermore, the effects are likely to be particularly wide-reaching. However, there are a number of practical differences that have had important effects on the changing face of business.
Many of those who have lost their jobs have been made redundant from previously high paying positions. As such, these individuals frequently have relatively large redundancy payments, or existing savings available to them. At the same time, there are very few comparable positions available for those in the jobs market. As a result, many newly unemployed professionals are choosing to set up their own businesses.
What is a Franchise?
Franchises have become increasingly popular as a direct result of this phenomenon. Under a franchise agreement, an existing company allows individual 'franchisees' to use their name and brand, and to purchase supplies directly from them. The franchisee normally pays the franchisor an up-front fee, as well as regular royalty payments. In addition to the rights to use the brand, the franchisor also offers the franchisee training, marketing assistance and so on.
Franchises are enjoying increased popularity because many newly unemployed individuals are seeking a new business venture with as much security as possible. A franchise offers the stability of an existing brand, and allows the franchisee to step into already established working practices and a proven business model.
Many franchise organisations have suggested that franchises are somehow 'recession-proof', and therefore offer the best option for those looking for self-employment but insulation from certain risks. In reality, however, a recession-proof business is almost impossible to find. The most important aspect is the stability and profitability of the business as a whole.
First Steps
When choosing a franchise, it is vital that you do some research into the track record of the business. There are many well-known franchises; these will tend to be more expensive to buy into, as the value of the brand is higher. You should be particularly careful when buying into a new franchise. You must ensure that the business has a demonstrable track record of success, and that its financial position is stable. You are well within your rights to ask for mandated accounts, and an outline of the business's plans for the future.
Franchisor Control
It is important to remember that the franchisor will exercise a significant degree of control over your business. For example, it is highly likely that you will be forced to buy stock or services from the parent company. This can prove problematic during a recession. Two of the country's biggest pub franchises have been struggling to pay their debts and, in order to raise extra cash, they have put up the prices they charge for beer to their franchisees. As a result the franchisees have lost customers, and many are being forced out of business.
As can be seen, therefore, franchises are not recession-proof. If you are considering buying into a franchise you should approach the task with the same mindset as any other business transaction. However, a well chosen franchise can offer some insulation from risk, as well as the chance to operate under an established and well-known brand.
You might also like...