Building a Digital Portfolio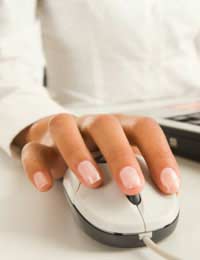 In any business, generating sales is of the utmost importance; it is this that keeps a company ticking over. As a photographer, you are selling your own talents and expertise.
Potential clients will want to be convinced that you can complete the work they hire you to do to an acceptable degree. As such, you will need a portfolio to demonstrate your previous work. The move into the digital realm has made it much easier to complete this task in an impressive, cost-effective manner.
Practicalities
Digital photography has a number of significant advantages, amongst which is the ability of any individual to transfer images without any hard copy. Images can now be distributed digitally and displayed on a potential client's computer screen.
In the past, however, photographers would have to transport huge physical portfolios. Not only was this time consuming and labour intensive, it was also expensive – a series of large prints, plus the portfolio itself, can easily cost hundreds of pounds. Today, photography has moved irreconcilably into the digital age, and photographers wishing to present a portfolio, either as a form of advertising or as a way of finalising a sale, are benefiting from this.
Clearly, the first step to developing a portfolio is gathering images. If you are considering setting up a photography business that will require you to have a portfolio, the likelihood is that you already have an archive of images with which you are happy. You should spend some time going through these images, and make a selection of perhaps 20. These images should represent your best work, but should also give a broad view of the different types of photographic work that you have undertaken.
Design and Build
Once you have selected your images, the work of building the portfolio itself can begin. The way in which this task is undertaken will depend on the medium by which the portfolio will be distributed. If your portfolio is going to be web-based, you will need to give some thought to file sizes; potential customers are unlikely to wait for any significant period of time for images to load.
Furthermore, a portfolio made up of 50 megabyte images is likely to land you with a hefty hosting bill. As such, you will need to consider resizing and compressing your images, for example by using the Save For Web feature of Photoshop. You may, however, be intending to distribute your portfolio in digital hard copy – for example on CD. It is now possible to have 'CD business cards' duplicated; these are business card-sized CDs, printed with your contact details, that will automatically display your portfolio when placed in a computer. If you will be distributing your portfolio in this way, size constraints will not be so pressing an issue.
There are a number of free applications that will take much of the effort out of portfolio design. 'Lightbox' galleries frequently generate attractive, professional looking portfolios with a few mouse clicks, and come highly recommended. Many of these can be easily integrated into hosted web design or blogging software such as Wordpress. Furthermore, the best of these applications also allow the user to export their portfolio as an application that can then be distributed on CD. These are, therefore, an excellent option for those with little relevant experience who wish to develop an attractive advertising solution.
You might also like...