Developing a Corporate Identity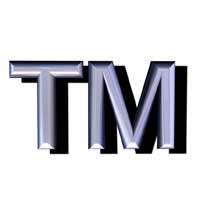 The concept of the 'corporate identity' is a recent and frequently misunderstood one. To the casual observer, the identity of a business may constitute little more than the organisation's logo. In reality, however, corporate identity goes much deeper than this, and effective corporate identity development is vital for any consumer-facing business.
A business's identity is made up of a number of different elements. The logo is, indeed, an important factor in establishing corporate and brand recognition. Logos are frequently the most eye-catching element of any brand advertising and, as such, are likely to be the first thing that a potential customer associates with your business. It is vitally important that your logo is as efficient and attractive as it possibly can be, as the likelihood is that it will be with you for the lifetime of your business. Consider the Coca-Cola logo, for example; this has been subject to only minor alterations since the 1950s. Logo design is frequently rushed, or tacked on as an afterthought. This should be avoided at all costs; your logo is a vital part of your identity, and perhaps the most easily identifiable element of your appearance.
Communications
Aside from the logo, efficient corporate identity development will also look at all of your corporate communication. This might include your letterhead, as well as your website, any advertising (regardless of the form that might take), your portfolio and so on. There should be a consistent visual theme across all of these mediums. While your logo need not necessarily be plastered across every page, a well-designed identity will encourage brand recognition without the need for the reader to be constantly reminded of the company's name; the design itself will be enough. There should also be a consistent linguistic style used across all of your communication. If the tone of your print advertising is casual, for example, you should steer clear of particularly formal language in other communication as this dilutes your corporate message.
Policies and Norms
Brand identity reaches further into the company than design. A full corporate identity development will look at corporate practice, including such things as customer management and treatment of employees, to ensure that the 'norms' of the organisation are compatible with the message being projected. This can involve significant corporate restructuring in large organisations, while for small organisations these norms tend to propagate organically and without third party intervention.
Corporate identity development can be a significant task and, for smaller organisations with few consumer-facing aspects, some of the elements investigated above may not be relevant. It is, however, essential that you maintain visual and textual continuity across all of your communications; this will help to develop recognition of your brand, however small, amongst potential clients. You should also give serious consideration to employing a design agency to help with this task. The likelihood is that your time will be filled with the more mundane practicalities of starting and running a business, and that the creative design aspect will therefore not get the attention it deserves. A third party designer will be able to concentrate entirely on the task, and produce the best results.
You might also like...