Financing a Social Enterprise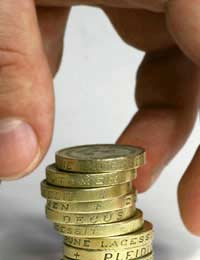 A social enterprise is, as has been explored in an article elsewhere on this section, a business. The concept of the 'double bottom line' underscores the fact that a business built on the social enterprise model should not only be beneficial in a social or environmental sense; it must also be financially viable. As such, a start-up social enterprise will face many of the same problems faced by a regular, commercial business in the same position. Primary amongst these is the problem of initial financing. Securing financing for any business is difficult, but a social enterprise faces some unique challenges in this field.
In the first instance, it should be remembered that business start-ups are operating in particularly difficult market conditions at present. Banks are traditionally conservative in their financing of new businesses, and this has been exacerbated by a general unwillingness to lend as a result of the global economic downturn. However, this does not necessarily mean that securing finance is impossible; rather, it simply means that you might have to look in other places.
Financial Independence
It is becoming increasingly common for social enterprise businesses to wish to be completely independent from public grants. In the past, businesses of this type had relied on grants and bursaries from public bodies in order to survive; this is particularly true of those social enterprise businesses that operate as charitable bodies. However, with the emphasis on financial stability, many social enterprises now prefer to maintain their independence and, in order to ensure as much security as possible, to rely on a number of sources of funding, rather than one or two. As such, you will need a good grasp of funding principles in order to make your social enterprise photography business sustainable.
Your photography business will probably have two main potential sources of start-up financing: loans, and equity financing. As has been mentioned, loans are increasingly difficult to come by. However, you should understand the implications of loan financing for your social enterprise. Perhaps the most significant benefit is that you are not required to give up any ownership of your company; if a loan is offered, you will have to pay it back over an agreed period of time, with interest. The lender sees the interest as the return on their money. Once the loan is paid off, you need no longer have any relationship with the lender if you so wish.
Equity financing, however, requires you to sell a stake in your social enterprise in exchange for an injection of cash. This cash might come in one lump sum, or it might be spread across a number of years. In these cases, the investor assumes all of the risk; if the business fails then they will lose their money. However, if your social enterprise is successful, the investor will be entitled to a proportion of your profits. Many social enterprise directors therefore find equity financing to be inconsistent with the aims of a social enterprise. Equity financing can therefore potentially be more expensive than loan financing if your social enterprise is successful, while it is essentially free if your business fails.
Venture Philanthropy
It should be remembered that, because of their social aims, social enterprises may be more attractive than other business types to certain investors. Some organisations offer what has become known as 'venture philanthropy'. This type of financing is similar to equity financing, in that the investor will offer to take on the role of business mentor and will take a hands-on approach to the success of the business. However, the money itself will be a grant in whole or part – it will not need to be repaid. There are a number of umbrella organisations that can give details of trusts offering this type of finance, and you may wish to investigate this option.
You might also like...