Top Five Tips for Closing a Sale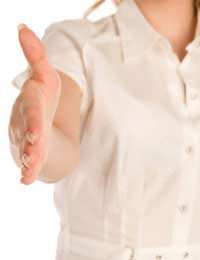 Many photography enthusiasts start businesses on the assumption that they will be able to spend their time doing what they love. The lure of days behind the camera or in front of Photoshop is what drives many photographic entrepreneurs to start their ventures.
In reality, though, while some of your time will be spent in creative pursuits, you are sadly likely to see most of your day taken up with administrative tasks. Bookkeeping, marketing and other non-creative pastimes will account for an increasing amount of your time, and there is little you can do to prevent this.
Tips for closing a sale
These tasks, of course, are vital elements of your business. As a small business owner it is not enough to simply be able to take a good photograph; you must also know how to market yourself. Perfecting the sales process is vital if you are to remain afloat, and closing a sale is the most important part of the whole rigmarole. Without the ability to close sales you will not be able to continue in business. So how can you make sure that you close sales each and every time?
Learn your ABC. In sales terms, the ABC stands for Always Be Closing. You should have the end of negotiations in your sights right from the start. Wherever possible, treat every interaction with a potential customer as a sales process. Even if the individual says they are just looking for prices or shopping around, keep the sale at the forefront of your mind. That said, be careful not to overtly pressure potential customers; their natural reaction will be to back off.
Learn the signs. You should train yourself to recognise when a customer is ready to say 'yes'. Learn when to stop pitching and start closing. When you get down to the nitty gritty of payment terms or other miscellanea, be sure to make your final push.
Learn to lead. You must lead the customer through the entire sales process. Instead of asking questions, make constant suggestions. So, rather than asking where the client would ideally like a shoot to take place, make a suggestion. This will help ensure that the client builds up a mental image of the work taking place – a vital step in closing a sale.
Learn to stop. All too often, salespeople get to the closing stage but just keep on talking. This can easily destroy a sale. You must learn when to stop pitching. If the customer is already persuaded, your work is done. Don't risk the deal by over-complicating things – or worse, by introducing new elements that might sow doubt in their mind.
Learn to wait. You don't have to close every deal that day. Sometimes, when a customer says they will go away and think about it, they mean just that. Be patient; if you have done your job properly, they will come back to you soon enough.
While sales and marketing might be anathema to many creative types, these are vital skills for any small business owner. Make sure that you devote enough time to learning the art of closing, and you will significantly increase your chances of being able to make a living from photography.
You might also like...