Utilising Customer Relationship Management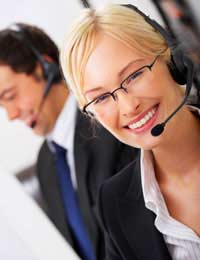 For any consumer-facing business, customers are the most important aspect of an organisation. If your customer service is not up to scratch, customers will not return for repeat business and, ultimately, new custom will be put off. Customer Relationship Management (CRM) describes the methods by which an organisation deals with their customers; the management of this key group is of vital importance. In the past, Customer Relationship Management was a purely manual task; organisations would follow a set of previously agreed policies to ensure that all customers received a high quality, standardised service. However, the advent of Customer Relationship Management software has meant that many of these tasks can be automated, while those with responsibility for customer service can be guided through the processes automatically.
CRM Basics
Good Customer Relationship Management software will guide you through every aspect of your dealings with an individual customer, from lead generation through to the closing of a sale and any subsequent support that might be needed. A database of contacts lies at the heart of most Customer Relationship Management software. This database will include current and potential customers or clients, as well as other business partners such as suppliers and vendors. Other elements of the software will then provide the support necessary to translate leads into sales, and enable you to keep track of timetables to ensure that your business partners meet their obligations and, in turn, that you can meet your obligations to your customers.
In order to understand Customer Relationship Management, you should first understand the four basic elements of the process.
Front office – this describes the activities during which you interact with your customers. This might include meetings, emails, and so on.
Back office – this includes administrative tasks such as billing, as well as marketing and finance.
Business relationships – this describes your dealings with other organisations, for example your vendors.
Data analysis – Customer Relationship Management software will allow you to analyse data that has been gathered with a view to honing future marketing and sales processes.
Applications
For a small business, Customer Relationship Management can be used to plan and execute virtually every aspect of the day-to-day management of the organisation, with the possible exception of accounting. Having one centralised piece of software for all of these management tasks clearly saves time and therefore money, and allows small business owners to keep track of all of the vital information that they need to ensure their business is running smoothly. Clearly, however, the most frequent application is the streamlining of customer service procedures. The ultimate goal from a business owner's point of view is to increase the chances of translating leads into sales. Similarly, however, many Customer Relationship Management solutions will allow you to add details of potential sales, enabling you to make more accurate cash flow forecasts. At the same time, you will also be able to identify the point at which most sales fail, and therefore take action to rectify these problems.
There are a number of Customer Relationship Management packages available for small businesses. Choosing the right package from the outset is hugely important as it will save significant time and money at a later date. As such, you may wish to read the article on choosing CRM software elsewhere on this website.
You might also like...