Hiring Your First Employee: A Step by Step Guide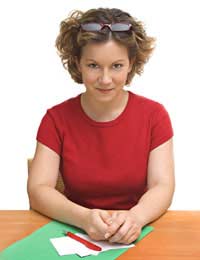 Becoming an employer is a major step. The process of recruitment can be difficult and daunting, particularly if you have not previously experienced it.
In order to maximise your chances of finding the right candidate, you need some advance preparation. So how do you go about hiring your first employee?
Can you afford it?
The first step is to determine whether or not you can afford to hire an employee. This sounds simple, but many businesses take on staff only to find that the financial strain is too much.
Remember that the salary is not the only expense. You will also have to fulfil your tax and pension obligations – and, in the short time, you should factor in the cost of the recruitment process itself, which can be high.
Agency or DIY?
If you are confident that you can afford to take on an employee, you should consider whether to carry out the recruitment process yourself, or find an agency to do it for you. There are advantages and drawbacks associated with both approaches.
If you hire an agency, you must of course remember that your initial costs may be higher. But it is worth noting that the raison d'être of a recruitment agency is to find individuals to fill roles. A good agency is likely to be able to fill a position more quickly and effectively than you would be able to do yourself. Furthermore, hiring an agency will ensure that you can spend your time actually running your photography business, rather than looking for employees.
If you do decide to go DIY, you should make sure that you are clear about the requirements of the position. Set out exactly what the employee will be expected to do, and what previous experience they will need. You should also think carefully about whether or not to specify a salary in your initial adverts. If you are on a limited budget, this may put off potential applicants.
Interviewing
Once you have received some suitable applications, the next step is to begin interviewing. Depending on the number of CVs you receive, you may decide to carry out telephone interviews first. This can be a useful way of filtering out applicants who look good on paper, but who may not actually be suitable for the role.
You should make sure that you have a firm set of questions ready before you begin interviewing. Think about exactly what you want from your candidates. Do they need to be passionate about photography? Do you want to know about their background? Why have they moved on from their previous position? By setting out some standard questions you can cover all the necessary bases – and make sure that you have an easy way to compare candidates.
Once you have made a decision, you can make a formal offer to your preferred candidate. You may or may not have already discussed remuneration. If you have not, you should set out exactly what your offer is – including non-salary benefits. Depending on the nature of the application, you may have to be prepared for negotiation, particularly if the salary is relatively low compared with comparable businesses in your field.
Hiring your first employee is a big step – but it is one that most businesses will have to take at some point. As long as you are prepared, and you do not rush the process, you should be able to find a suitable candidate with relatively little hassle.
You might also like...