Choosing Photography Software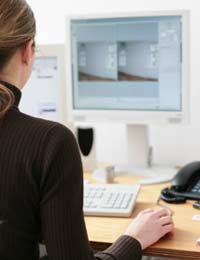 Software is at the heart of many photographic businesses. Professional photography increasingly operates in the digital sphere and while many photographers continue to use analogue processes, many value the flexibility and cost efficiency offered by digital.
With the right photography software you can assume a far greater degree of control than that enjoyed even by those with their own darkrooms. Choosing the best software for you, though, can be a headache; the sheer range of options on offer can seem overwhelming, and finding the right balance between power and usability is a difficult process.
So how do you choose the right photography software – and what do you need?
Photo editing software
Good photo editing software is the bedrock of any digital photographer's set-up. Aside from in the studio or on location, you will spend most of your working life in front of your editing application.
The industry standard in this field is still Adobe Photoshop, and this looks set to be the case for some time yet. Photoshop provides you with a startling range of tools enabling you to tweak almost every aspect of your images. Basics like levels and exposure compensation are intuitive and easy to use, while more complex tasks like industrial colour matching are also covered.
Photoshop, though, comes at a significant price; you can expect to pay around £1,000 for the latest version. If you do not have this sort of cash to spend, you may well be able to pick up a previous version on eBay for significantly less. Alternatively, there is a number of increasingly impressive free, open source propositions available. The best-known of these is GIMP, which offers the most commonly used functions included in Photoshop.
There has also been an increase in the number of free online photo editors in recent months. Services like Picnik offer basic image editing functionality, but you should note that these are not professional solutions. It is highly unlikely that these offerings will provide all the tools you need.
Photo management software
As well as image manipulation software, you may also require a package to help you manage your images. As you are almost certainly already aware, the sheer volume of shots you are likely to accumulate can make finding what you need very difficult.
Adobe products come bundled with Bridge, an image management package that includes batch editing features. That means you can apply simple alterations like contrast adjustment to a large number of images, all with a single click.
There are various non-Adobe alternatives to Bridge. As a guideline, you should probably steer clear of Picasa. Although it is the most popular package in its field, it is far from professional standard. Instead, if you are on a tight budget, consider Adobe Lightroom. The newest version will set you back around £200, but its vast range of features is likely to make this expense worthwhile.
Software can account for a significant proportion of your total expenditure. You should remember, therefore, that it is often possible to offset this cost against tax.
You might also like...