Switching from Film to Digital: A Case Study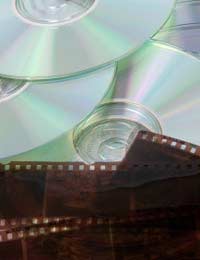 An increasing number of professional photographers are making the leap from film to digital. The professional market has not embraced digital technology with the same enthusiasm demonstrated by amateurs. Many professionals, particularly those specialising in portrait work, have stuck to film in the belief that analogue yields a more complex, better quality print.
Increasingly, though, as digital technology has improved, the photographic industry has decided that the lower costs, increased capacity and far greater degree of control granted by digital are all reason enough to make the switch. This case study concerns a Stuart, a portrait photographer who, having stood staunchly beside analogue, recently made the switch to digital.
"The benefits of digital just became too much to ignore," he says Stuart. "I moved studio and didn't have enough space for my darkroom, so it seemed the right time to make the switch."
New equipment
Stuart spent a long time investigating new equipment. "I obviously wanted to stick with medium format, but the range of options is quite limited. There are a few fully digital medium formats on the market, but they are incredibly expensive. So in the end I decided to get a digital back for my existing camera."
Firms like Leaf make digital backs, which could be likened to a scanner. As you press the shutter on your analogue medium format, the digital back captures the exposure and transmits it directly to your computer.
"Even though the back cost me just over £1,000, the financial benefits were almost immediate. I could shoot without worrying about the cost of film. Of course, that means that I now often get shots that I would have missed before."
Learning curve
As with any new equipment, there is a learning curve to be factored in. "I initially found the editing side of things very difficult. I consider myself to be pretty technically minded, but Photoshop proved a bit too much to begin with."
Immediately after going digital, the photographer's first few jobs did not go quite to plan. "Everything took longer than it should have done. Although I was using basically the same camera, my workflow had changed completely. I wasn't entirely comfortable with the software, and simple tasks were taking too long.
"But, after a couple of weeks, I started to get the hang of things. It turns out that having my shots sent straight to my computer, without having to wait for prints to be made, saves me a vast amount of time. Plus, I can automate all of the simple tasks that would have taken hours with analogue."
The right decision?
Digital is not for everyone. Many photographers will choose to stick with film, regardless of the benefits of digital. So, was it the right choice for Stuart?
"Absolutely. It took some getting used to, but I am now fully ensconced in the world of digital. Nothing beats being able to take a shot, and then tweak everything down to the tiniest detail within seconds on your computer. As things stand, it would be no disaster if I never shot on film again."
If you are consider making the switch from film to digital, you might want to read the relevant articles elsewhere on this site for more information.
You might also like...