What is a Social Enterprise?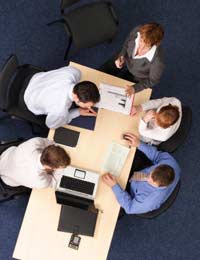 Social enterprise is a growing phenomenon in which the UK is leading the field. Social enterprise organisations are businesses, but they have are distinct from regular commercial organisations, both in their aims and their methodology. Social enterprise is a significant business force; it is estimated that this kind of business currently has a combined turnover of around £30 billion in the UK alone, and contribute nearly £10 billion to the British economy.
Definitions
The characteristics of a social enterprise are implicit in the name. The aims of a social enterprise are, at their core, either social or environmental. Many commercial organisations have objectives of this kind; for example, some companies operate schemes that contribute to the area in which they were founded. The Northern Rock Foundation is a good example of this. Social enterprise is distinct as a concept, however, because these social or environmental objectives form the major goals of the business.
The purpose of these types of organisation is to generate profit that is then used for purely social or environmental purposes; for example, the Big Issue, perhaps the best-known British social enterprise, uses 100% of its profits to help homeless individuals. As such, the purpose of the business is not to generate money for shareholders or other investors, but rather to generate cash for what might be considered 'charitable' aims.
A business classed as a social enterprise has what is known as a 'double bottom line'. This means that its performance is judged against the normal markers of financial success that apply to any commercial organisation, but that it is also judged on their success in social or environmental fields. However, these practices run deeper than in commercial organisations that integrate and encourage corporate or social responsibility. Instead, a social enterprise frequently operates in a way that is wholly consistent with its aims. This may, for example, mean that those who it aims to benefit will be engaged in the ownership and running of the company. As such, many social enterprises are also co-operative organisations.
Financial Stability
It should be remembered that, while the main objectives of a social enterprise are either social or environmental, these should not necessarily be pursued at the cost of personal financial stability. The point of social enterprise is that those objectives can be met, while ensuring that everyone involved earns a decent wage. This is the basis for the principle of a double bottom line.
A photography business can make use of the social enterprise model in any number of ways. As is stated above, setting up a social enterprise ensures that you do not have to sacrifice the financial stability of your photography business in favour of philanthropic aims; the idea is that everyone wins. You should keep in mind, however, that the aims of your photography business must be primarily social or environmental if you wish to make use of this business model. This could take several forms; your business could be geared, for example, to offering photography lessons or art therapy to underprivileged or disabled individuals. Alternatively, the purpose of your business could be to aid the regeneration of an underdeveloped area.
There is considerable help available for those interested in running a social enterprise. You may find it useful to request some information from the Social Enterprise Coalition to see whether this business model really suits your needs.
You might also like...