Advertisement Photography Work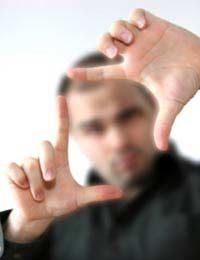 Advertisement photography is one of the most competitive, cut-throat areas of the photographic industry. On a daily basis, corporations spend millions upon millions of pounds attempting to sell their products.
More than three quarters of all advertising features photography in some form. As can be seen, advertisement photography therefore represents a massive market for your work.
At the most basic level, the purpose of advertisement photography is to sell products. As with every aspect of commercial photography, this commands a price dependant on the nature of the work.
The advertisement photographers producing work for the huge corporations can regularly charge fees in hundreds of thousands of pounds. Getting to this point, however, is clearly difficult, and requires not only photographic talent but also an innate creativity and sound knowledge of what sells.
Nature of Advertisement Photography
Still life accounts for the majority of advertisement photography. A considerable proportion of the images produced are 'pack shots' showing the product that is being sold. However, the key to success is presenting the product in a way that is instantly appealing to potential customers; it is generally not enough to produce a standard, flat-lit image.
You must therefore have a good technical knowledge, and an ability to manipulate lighting to your advantage. Frequently, commercial photography of this type will be executed in partnership with an art or creative director. They may have an existing vision for the campaign, which is likely to include thoughts on how the advertisement photography should look. You must therefore be able to understand the wishes of this individual, and be able to execute them in a way that brings something new to the table. Advertisement photography should be thought of as no less of an art than straight fine art photography; it is those who demonstrate a uniqueness of vision, even while under the direction of a third party, who tend to succeed.
There are a number of ways in which advertisement photography can pay. In the first instance, you may consider going freelance. Freelance commercial photographers tend to be represented by an agency; potential clients tend to approach agencies rather than photographers, and your agent should be looking for work for you and their other photographers.
Some photographers, however, choose to represent themselves and to approach clients directly. This ensures that they keep 100% of the fee for their advertisement photography, but also means that they take on a significant amount of extra work that would otherwise be done by the agent. Finally, some commercial photographers of this type concentrate mainly on stock work, rather than commissioned jobs. Further information on stock photography is available in an article elsewhere in this section.
Developing a Portfolio
From the outset it is vitally important to develop a unique, eye-catching portfolio. Regardless of whether or not you are considering working with an agent, you should approach a number of agencies and ask for their image specifications; this will give you some idea of what agencies are looking for – and therefore an idea of what sells.
Build on these specifications to produce a body of work that is not only commercially viable, but unique to you. With an impressive advertisement photography portfolio under your belt, you will then be free to approach either agencies or potential clients.
You might also like...