Stock Photography Work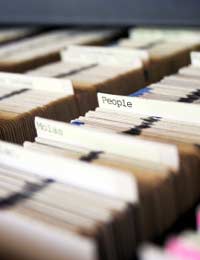 One of the most significant problems faced by professional photographers is ensuring that they can maintain a sufficient volume of business to continue trading.
Many photographers are being forced to supplement their income using other means, particularly as the industry becomes saturated with new practitioners while, simultaneously, the commercial availability and ease of digital cameras means that much of the public no longer see the necessity for professional photography. Stock photography is a way in which professional (and, indeed, amateur) photographers can continue to work and earn even when specific work is not available.
Perpetual Opportunities
Stock photography is distinct from the other types of photography detailed in this section of the site, in that it is not produced at the behest of an individual client.
Wedding photographers, for example, are contracted to shoot individual events; a stock photographer decides what they produce images of and when. The photographer's choice of subject, composition and so on is informed by a knowledge of what will sell.
The stock photography industry has changed significantly in recent years. In the past stock images were created by a fairly small number of photographers, and were placed with agencies. These agencies would then negotiate placement of the stock images in publications, and the stock photographer would receive a percentage of the fee charged by the agency. This fee would vary, depending on the nature of the publication; those stock images being placed in publications with larger circulations would command a higher fee.
Microstock
This model of stock photography still exists; there is a number of stock photographers who command significant fees and have their images placed in high-circulation publications. However, the growth of the Internet, and the subsequent advent of 'microstock' photography, has opened up the industry to less established stock photographers – and even to amateurs. Microstock photography revolves around stock libraries of Royalty Free, as opposed to Rights Managed, images.
These images are purchased once by a client, and can subsequently be used on multiple instances. Licenses for microstock images are typically very cheap; an organisation may be able to purchase an image with rights to reproduction on a publication with a circulation of, say, 100,000, for as little as £10. The idea is that stock photographers who produce images of high quality and commercial value will be able to make as much as they would with a traditional stock agency; cheap microstock images tend to be licensed much more frequently than their traditional agency-placed equivalents.
If you are considering entering the stock photography market, you should give some consideration to which part of the industry you wish to concentrate on. If you produce high quality images then there is no reason why you can't exploit both sides; the most successful stock photographers produce a high volume of microstock images, while also negotiating placements with traditional agencies for images of a higher value.
You should bear in mind, however, that competition for contracts with traditional agencies is fierce, and the reputable ones are highly specific about who they will and will not deal with.
You might also like...