Avoiding the Most Common Business Plan Mistakes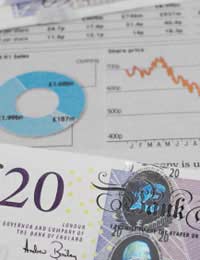 A business plan is potentially the most important document for any new business. It should act as a calling card for potential new investors, demonstrating the strengths of your company in a way that is attractive to those who may wish to put money into your business.
Alternatively (or, indeed, additionally), a business plan might be used only internally, as a yardstick against which you can measure the success of your new business over time. At a most basic level, however, a business plan needs to show that your idea for a new business is, in fact, viable in reality. There are a number of common mistakes that should be avoided if your business plan is to succeed.
Sales Projections
Perhaps the most common error made by those writing a business plan for the first time revolves around their sales projections. It is all too easy to project that your sales will increase at a rapid rate, but in reality this is unlikely to be the case.
It is of the utmost importance that you are realistic when writing your plan. Investors will be able to see through a business plan that is not grounded in fact, and will be unlikely to offer you finance. Similarly, if your own targets are not realistic, you are going to become disheartened when you don't meet them. The worst case scenario is that you make cash flow projections based on unrealistic sales projections, thus pushing yourself into a corner from which you won't be able to escape.
Cash Flow Planning
Another common mistake is for planning to fail to take into account cash flow. Many initial business plans concentrate entirely on profit margins; the default position for most people is to think in terms of "sale price minus costs equals the important figure". However, while profit margins are clearly important, it is vital that your planning concentrates on the liquidity position of your new business. A business may be profitable but not liquid; if it does not have sufficient cash flow to meet its operating costs, it will go under regardless of its profitability.
Unrealistic Targets
Perhaps the next most common mistake is for the writer of the plan to make targets that are lacking in precision. Clearly, your business plan must include a number of targets, many of which will be signposts to show you whether or not your new business is on the road to success.
[All too frequently, however, business plans include targets that are far too vague. As is outlined in an article elsewhere on this site, any target that you set must satisfy certain criteria; importantly, it must be measurable. It is no good, therefore, filling your business plan with marketing speak and hype. Instead, your targets should be achievable and the results easily quantifiable. Otherwise, there is no way that you or your investors can measure your potential or actual success.
Finally, a particularly common error comes before the business plan has even been written; too many people put off writing their plan for too long – perhaps even forever. It is important not to be scared of this process; it really isn't as difficult as it might seem, but it is certainly a necessity.
You might also like...