Buying a Photography Franchise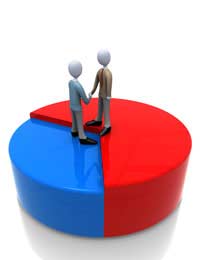 Many people wish to be their own boss, but are concerned about the insecurity that this can bring. There are comparatively few positions for photographers who wish to be employees; indeed, unless you are a staff press photographer or you work in commercial photography, the options for employment are limited. As such, many aspiring professional photographers choose to set up their own businesses.
Starting a Business
Establishing a new business brings with it a number of significant problems and responsibilities. In the first instance, if your business is to be a 'one-man band' you assume responsibility for all aspects of its maintenance. This means that, aside from doing the actual photography, you must also perform all the administrative tasks and, crucially, market yourself. If you cannot do this effectively, the money will run out very quickly. Franchises are a way of potentially avoiding many of these problems, while maintaining some control over your business and your working patterns.
Buying into a franchise allows you to operate under an established brand name, and to leverage the economy of scale enjoyed by the parent company. You will be able to buy supplies from the parent company (the 'franchisor') at a discount rate, and benefit from their marketing and administrative training. At the same time you will have full responsibility for the running of your individual franchise. There are numerous successful photography franchises; perhaps the best known is Snappy Snaps, a high street development lab and, latterly, portraiture chain.
Do your Research
While franchises can present a number of important benefits, it is vitally important that you exercise caution when choosing which franchise to buy. In the first instance, you must be prepared to do some proper research into the businesses that you are considering buying into.
Upon registering your interest for a franchise you should be provided with detailed information regarding the arrangement between franchisor and franchisee. This will outline the nature of the relationship between you and the parent company. Many agreements stipulate that you must buy stock from the franchisor; this is known as a 'tie'. However, depending on the costs involved you may find that it would be better to source your own stock. In these instances you may have to discard franchises with 'ties', as these tend to be non-negotiable.
You should also remember that amongst the most significant benefits of a franchise agreement is the franchisee's ability to operate under an established brand. As such, you should ideally pick a franchise that is already a well-known name. You should also research the financial position of the company in question. This should be relatively simple; you can use the online Companies House services to check their accounts, which all limited companies must submit publicly at regular intervals.
There are numerous 'agency' services available that will help you choose the right franchise. Indeed, in the current climate it may be sensible to use one of these services; franchises are becoming ever more popular, and a good agent will make sure you are aware of suitable opportunities before they are snapped up.
You might also like...