Increasing and Monitoring Your Website Traffic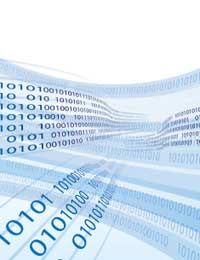 As has been examined in articles elsewhere on this site, a website is a virtual necessity for any new business starting up today. It is a valuable marketing and advertising tool, as well as a means by which customers can interact with your business, and an outlet for new products. As can be seen, therefore, measuring and increasing website traffic is a particularly important task for any business manager. There are number of simple methods by which website traffic can be dramatically increased – which, ultimately, should lead to increased sales and therefore increased turnover.
Web Metrics
In the first instance, however, it is important to know how much website traffic you are actually getting. The gathering and analysis of these statistics is sometimes known as web metrics, and is a surprisingly scientific pursuit. At its heart, web metrics is about looking at the number of human events that produce your website traffic – essentially, the mouse clicks that bring people to your website. Trends and predictions can then be extracted from this information. For example, a brief perusal of the statistics offered by one popular metrics package shows that it is possible to learn how many unique visitors account for website traffic today, this week, and this month; which pages on the site attract the most clicks; how people got to the site in the first place; which search engine terms were used to find the site; which external links took visitors away from your site, and so on. Clearly, this data raises a number of important questions. For example, why are certain areas of the site more popular than others? Why are visitors leaving in favour of those specific sites? Is there a pattern of daily usage? What proportion of your visitors return, and what proportion visit only once?
The actual gathering of these statistics is very easy. Most hosting packages will include statistics software for measuring your website traffic as standard; this will be installed on the server, and will be accessible through Cpanel or similar. Alternatively, if you are using software like Wordpress as the basis for your site, you will be able to install website traffic plug-ins that will provide extensive data regarding your site.
Targeted Traffic and SEO
It should also be remembered that there are different types of website traffic. As a business owner you are particularly interested in targeted traffic. Targeted traffic is more likely to result in a sale or lead than 'unnatural' website traffic; it comes from natural routes such as searches or click-throughs. It is possible to increase website traffic of this kind by using techniques such as search engine optimisation (SEO). This technique works on the basis that all popular search engines use specific types of algorithm to generate their search results. Search engines use 'spiders' to trawl through the Internet gathering results for indexing. SEO looks at the ways in which articles are written and presented on sites, and alters these elements to ensure that your site appears as highly as possible on the list of results (known as Search Engine Results Pages, or SERPS). Furthermore, good SEO practitioners will look at the architecture of your site to ensure that any problems that may result in spiders being unable to index your site properly are rectified.
There are many ways to increase website traffic; while SEO is the most common (and, in many cases, the most effective), you may well find that a good knowledge of what your potential customers are looking for will provide you with ideas to increase website traffic yourself.
You might also like...