Prerequisites for Gaining Credit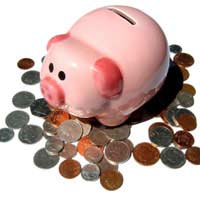 Start-up businesses will always require capital of some sort in order to get off the ground. In some cases, the finances of the individual setting up the company may allow them to use their own money from the start. Clearly, there are advantages and disadvantages here; while you will not end up in debt to anyone, you run the risk of losing the money that you put in if the business fails. In most cases, however, some extra finances are required, and obtaining funds on credit is one way of securing that money. While credit can be an effective method of securing the start-up capital that you need, there are certain criteria that must be fulfilled in order for credit to be granted.
Friends and Family
In the first instance, it should be remembered that credit may come from a number of different sources, rather than simply from the bank. Many businesses are set up with the aid of loans from family and friends, and the prerequisites for gaining this sort of credit are clearly less onerous. Family and friends will know your character and are highly unlikely to require collateral or official assurances regarding your credit worthiness. However, too many people accept credit from friends and family without taking sufficient precautions. Regardless of the source of the credit, you should always ensure that you have a legally watertight, written agreement detailing the amount being lent, as well as the repayment terms. This can prove invaluable if things go wrong at a later date.
Commercial Lenders
If you are seeking credit from a bank or other traditional lender, the procedure is obviously more difficult, and you will be required to prove a great deal. It is worth remembering that these types of lender are generally conservative in their lending practices and, as such, you may find it difficult to secure credit regardless of your circumstances.
From the outset, however, you must ensure that you have a viable, sustainable business plan. This is the foundation of your credit application, and will be the first point of reference for any commercial lender. The business plan should include details of your cashflow projections, which will show the prospective lender how realistic it is for you to pay back the debt. If you are considering applying for credit in the near future, you should make sure that your business plan shows how your business will cope with the effects of the potentially imminent recession.
Personal Finances
Aside from the details of the business itself, commercial lenders will closely scrutinise the finances of the directors or other relevant individuals. As such, you are likely to find it difficult to secure a loan if your credit report shows that you have a poor credit score or history. You should make sure that you get a copy of your full credit report, and not just the credit score, before making any application, as an unsuccessful application can be detrimental in the future. Lenders will look at your personal financial commitment to the business; they are more likely to offer credit if you can show that you have already invested some of your own money into the venture.
Furthermore, some lenders will only offer credit to new businesses that can offer some sort of collateral as a guarantee against the loan. This might be your own personal assets (for example your house), but business assets such as machinery will also be considered.
Clearly, securing credit from commercial lenders is a difficult proposition. The government has recognised this problem, and has developed the Small Firms Loan Guarantee Scheme to try and make it easier for start-ups to find funding. The Scheme offers a government guarantee against loans of up to £250,000 to encourage commercial lenders to offer credit to small businesses. You should be aware, however, that using the Scheme will mean you will pay a 2% premium on any loan that you are offered. Further information on the Guarantee Scheme can be found on the government's Business Link website.
You might also like...