Supplementing Your Income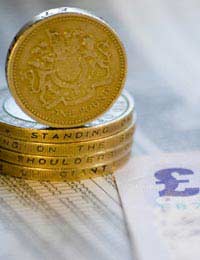 If you are considering setting up a business, the likelihood is that you are hoping it will become your sole income stream. Running a business is very time intensive; if you are currently in the process of setting up a company, you may well be working another job at the same time in order to provide sufficient money to live. If this is the case, you will be familiar with the difficulties of taking on this much work. In reality, however, in their early stages many small start-ups do not provide enough income for their owner to live. As such, extra income may be required.
Too Much Work?
Many owners of start-up companies find that they need to supplement their income in the first few months (or, indeed, years) of the company's existence. However, if you are thinking about trying to earn some extra income by taking on another job, there are a number of factors that you need to consider. In the first instance, you should ensure that you are aware of the day-to-day administrative tasks involved in running a business. If your company is a one-man-band, you will be doing everything from bookkeeping to sales, and from advertising and marketing to actually performing the work that you are paid to do by customers.
A brief perusal of some of the other articles on this site should give some indication of how much work this entails. You need to ask yourself, therefore, whether or not there are enough hours in the day to take on this extra work. If you decide that there are not, you need to think hard about how desperately you need to supplement your income, and about which income stream is more important to you.
You should also bear in mind that there may be tax implications in taking on more work. If you are deemed to have two jobs, your tax code will probably change to 'BR'. This means that all of your income will be taxed at the same rate; depending on your circumstances, this might mean that you end up paying more tax on certain parts of your income. Similarly, you should remember that the process of self assessment will become more complex if you have more than one income stream.
Diversification and Investment
While it is perfectly understandable for a fledgling business to not yield sufficient income, you may also wish to look at ways in which you might get some extra money from your business. Diversification can mean that you become attractive to a wider range of customers. While this will clearly mean that you are still doing more work, it may prove more efficient on an administrative level, as all of your income will be coming from your company, as opposed to originating from multiple sources. Furthermore, the psychological benefits of deriving all of your income from activities that you enjoy are important.
Finally, if you wish to make your business your full-time occupation, you might consider looking for investment to get you off the ground. While many investors are reticent to allow their money to be used for salaries, finding someone who is willing to give you some extra money at this stage may well result in you spending less of your own cash on start-up costs – and this surplus can then be used to supplement any income that you derive from the business itself. If you are considering looking for investment, you may wish to read the relevant articles elsewhere on this site.
You might also like...