Basic Market Research for a New Business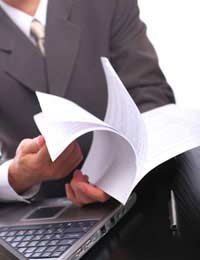 For any new business, market research should be a key priority. An efficient market research campaign should produce an invaluable opportunity to gain a better understanding of the trends in the industry in which you are operating, as well as some knowledge of the nature and practices of your competitors.
Finally, and perhaps most importantly, it should identify your key target market, and potentially present ways in which your photography business can efficiently exploit this market.
Basic Concepts
Market research revolves around the collection and analysis of data. This might sound deathly dull, but the results, rather than the process, are generally the interesting part. Market research can be split into two categories: primary and secondary. Primary research involves the creation of new data sets; for example, through interviews or questionnaires.
Secondary research draws upon data that is already available. There are advantages and disadvantages associated with both methods; secondary research is generally cheaper as it is less labour intensive, but it may not yield results that are as pertinent to your business as a well-targeted primary campaign would.
From the outset you should be clear on the purpose of your market research. Do you want to better understand the market in which your photography business will be operating? Do you need knowledge of your competitors? Do you need to identify niches in the market that are yet to be filled, with a view to developing new services? Do you need to identify your target demographic, with the intention of tailoring sales pitches to them?
A broad market research campaign could answer all of these questions.However, a campaign with a more limited scale should be able to answer one or more of these to a useful degree.
Methods
The method by which you conduct your research will depend upon the data that you are ultimately hoping to harvest. If you are mainly interested, for example, in the services offered by your competitors, then some Internet trawling might well be sufficient. If you wish to perform some target market analysis, however, you will need to be slightly more creative.
One of the key problems with market research is actually getting answers; potential respondents frequently see no immediate benefit in their taking part. As such, you need to find methods by which you can encourage people to give you the information you want. Again, the way in which you do this will depend on the questions you are asking and the ultimate aims of your campaign.
Executing an efficient market research campaign can be a very laborious process. As such, if you have sufficient funds, you may wish to consider employing a market research firm to do the job for you. This will obviously free up your time to concentrate on the multitudinous other tasks that face anyone starting out in business.
Similarly, you may wish to buy an existing data set and conduct your own secondary research, rather than expending resources on collecting new data. As has been mentioned, however, you should ensure that any existing data is relevant and current; otherwise your research will be worthless.
You might also like...