What Photography Equipment Will my Business Need?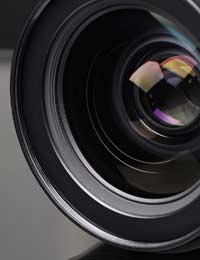 Setting up any new business can be a costly prospect. There are numerous overheads that must be accounted for, and unexpected costs inevitably crop up. Photography equipment can be expensive and, if your business requires equipment that you do not already have, your set-up costs may well be sufficient for you to need to seek investment from a third party.
Budgeting and Investment
Photography equipment obviously comes in many different forms, and the equipment that your new business requires will depend upon the nature of the work that you are intending to do. Clearly, in order to keep your initial investment to a minimum, you will probably be looking to minimise the amount of new photography equipment that you buy.
However, while cost is obviously a factor, it should be remembered that your equipment is the core of your business. Without it you cannot operate. As such, it makes no sense to buy poor quality photography equipment (or to not buy things at all) if it means that the quality of your work will suffer. The cost might be problematic at the outset but, wherever possible, you should see this as in investment in the future of the new business.
Some items of photography equipment are necessary regardless of the type of work that your business is doing. Obviously, in the first instance you will require a camera of good quality. Digital equipment is highly recommended for professional photographers; while the initial outlay may be higher than for analogue, you will make your money back almost instantly as your developing costs are reduced to nothing. Furthermore, the price of professional digital gear is falling all the time, to the point where it is now possible to buy a camera body of more than adequate quality for around £500.
Lenses and Computers
The types of lens that you buy will very much depend on the nature of your business. If you are mainly doing portraiture, for example, then it makes little sense to invest in a long telephoto lens. However, most photographers will find that a 35mm-equivalent digital lens will be put to repeated use. You should invest in a selection of lenses, as you are likely to require different focal lengths for different situations. A 28mm lens and a small to medium telephoto are likely to come in useful.
As a digital photographer you will also require a computer and photo editing software. Photoshop is the industry standard here, and the professional editions are still fairly expensive. However, it is possible to pick up copies of previous versions (for example CS1) comparatively cheaply. Your computer is the core of your operation, and it is therefore worth investing in a machine that will last. In order to efficiently run functions such as batch editing in Photoshop you will require at least 2 gigabytes of RAM and a dual core computer.
Lighting
Again, depending on the nature of your work, you may also require lighting of some sort. If your business is to be based in a studio then you should consider a fixed lighting solution. Some of the best offer automated light movement on rails that are built around the studio, meaning that you don't have to break down your rig every time you wish to rearrange it. If some of your work is to be carried out on location, you should investigate portable lighting rigs. Companies like Portastudio make perfectly acceptable rigs of this type fairly cheaply.
As can be seen, the total value of your photography equipment is likely to be fairly substantial. As has been mentioned, your equipment is vital to your business and it is therefore important that you take out adequate insurance. Specialist photographers' insurance is offered by a number of companies, and is investigated in detail elsewhere on this site.
You might also like...