Taking Investment From Friends and Family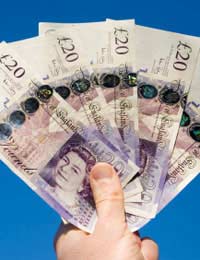 Securing investment is a key priority for many new businesses. In an ideal world your start-up would be financed through your personal assets, but in reality this is frequently impossible. In these cases, some people choose to turn to banks to raise the money that they need. However, for myriad reasons this may not be the best option for you; in the current economic climate securing investment from banks or other third parties is becoming increasingly difficult. Furthermore, financial concerns such as a poor credit history may make this untenable. Instead, many people choose to turn to family and friends for investment.
Advantages
Seeking money from family and friends to finance your business has some significant advantages. In the first instance, the terms offered by these individuals are likely to be considerably better than those offered by a bank or a corporate investor. A family member may well offer an interest-free loan, or offer less strict repayment terms. Similarly, if they are making an investment rather than offering a loan, they may not ask to see a return until a later date than that demanded by more formal creditors. The return they seek may also be lower.
Investment sought from family may also be easier to acquire than that applied for from a bank. Investors tend primarily to buy into an individual rather than a business plan and, as your family will already know and (presumably) trust your character, you will already have cleared this first hurdle. Furthermore, it is likely to be easier to negotiate different repayment terms with a family member than with a bank, in the event that your business does not pan out as planned.
Disadvantages
There are, however, several major potential disadvantages associated with these less formal loans. Primarily, it is all too common for these arrangements to be made in too lax a manner, with the terms of the agreement not being completely understood by both parties. While family members may well be flexible, it is vitally important that everyone understands the position of all involved. From the outset, therefore, you should be completely clear about the amount of investment that you are seeking, the repayment terms that you can afford, and any return that will be received by the investor. It is particularly important that the lender has a clear idea of what, if anything, their loan is 'buying' them; if you are not prepared to give up a stake in your company then it is vital that you are explicit about this.
Finally, it is vital that any agreement is codified and not simply verbal. While it may seem unnecessary, you should always ensure that any loan agreement is set out in a formal written document, of which both parties should retain copies. This will help to make sure that misunderstandings regarding the money can be avoided in the future and, in the worst case scenario, that both parties will have evidence to back up their cases in the event of grievances being aired in the future.
You might also like...