What is Business Mentoring?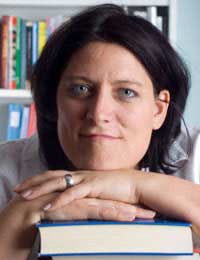 One of the most common problems facing someone aiming to set up a new business is a lack of experience or relevant knowledge. If you are considering setting up a photography business, the likelihood is that you already have knowledge of your chosen field of photography. However, it is perfectly possible that you have no previous experience of running a business and all of the responsibilities and tasks that it entails. This should not, however, put you off starting a new business; thousands of people start in business every year, and if they can do it there is no reason that you cannot. You may, however, want some extra support in your new venture. Business mentoring is an effective, valuable way of getting this support.
Advantages
Business mentoring programmes partner individuals starting out in business with someone who has already garnered experience as an entrepreneur. These individuals may still be working in business or, frequently, they have recently retired and are looking for a way to share their expertise and continue to be involved in the commercial world in some way. These mentors are generally volunteers, although they may be paid expenses depending on the scheme in question. Amongst the most significant benefits of business mentoring is the access to an experienced individual able to view your business in an objective manner. Removed from the day-to-day management of the organisation, they will be able to help identify the strengths and weaknesses of your business and point out areas of potential growth. Furthermore, a good business mentor may be able to broaden your thinking and improve your problem-solving skills. Similarly, they may be willing to share valuable contacts with you, enabling you to get in touch with other individuals who may be able to help your new business grow.
Business mentoring can work in a number of ways. Under most schemes, it is left up to the business owner and the mentor to arrange a schedule of meetings that suits them best. This might range from weekly or even daily contact, to meetings or phone calls perhaps once a month. Alternatively, some mentors are happy to be called upon on a more ad hoc basis, as and when they are needed by the business owner. The idea, however, is to develop a rapport that benefits the business owner to the greatest degree, and a schedule that suits them.
Qualification
There are a number of organisations running business mentoring schemes. The government are keen for the availability of these schemes to increase and, as such, many boroughs are now funding business mentoring programmes for new businesses starting up within their catchment area. It should be noted, however, that there are frequently criteria for qualification; some schemes are only open to businesses that already have an annual turnover of a certain amount (normally around £50,000) but are looking to grow, while other schemes are open only to women entrepreneurs. Your council should be your first port of call if you are interested in joining a business mentoring scheme.
You might also like...