Developing an Effective Advertising Campaign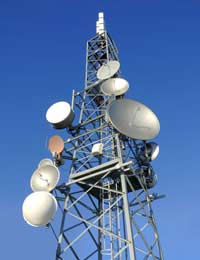 Advertising is hugely important to any new business. As is explained in an article elsewhere on this site, advertising and marketing are two very separate disciplines; advertising is an element of marketing, and perhaps the most important at that.
However, devising your first advertising campaign can be a difficult task. All too frequently, individuals treat advertising as an esoteric art that only a few can master, while in fact those that follow a tried and tested formula are likely to meet some success – even if they are not hugely innovative.
Demographics
In the first instance, you must consider the purpose of your advertising campaign. This should come before any concerns about what media you will be covering, or how wide your coverage will be. For a new business, the most common reason for running and advertising campaign is promoting the organisation and its products; it is likely that you wish to see a rapid increase in sales through the promoting you will be doing.
Another primary reason for running an advertising campaign is the gradual building of a brand identity. Clearly, this is a longer term objective; one advertising campaign is unlikely to achieve this, unless it is particularly successfully planned and executed.
It is also possible that you may need to use an advertising campaign as a marketing tool to combat a negative image of your organisation or brand; for example, if a competitor has been making false claims. As can be seen, there is a wide range of potential uses for an advertising campaign; it is important that you are clear with regard to your objectives before you begin planning.
If you have developed a business plan, either on paper or just in your head, it is likely that you will already know the target demographic for your business. A photography business is likely to be targeting those with a relatively large disposable income, and will likely be drawing the bulk of its customer base from the over-25s. While these specific examples may not apply to your business, it is vitally important that you are aware of your key target demographic when planning your advertising campaign. A knowledge of your targets will ensure that you can make informed choices regarding the nature of the adverts themselves, as well as the media in which they will appear.
Advertising and Branding
As a new business, it is likely that you have not yet developed a firm brand identity. However, it is important in the long-term that all of your advertising is 'on-brand'. This means that any communication that you have with the public (and advertising is the most immediate of these) should fit in with the brand identity that you are already developing.
Offering mixed messages to customers dilutes the power of the brand itself and, in the most tangible sense, will ultimately lead to a drop in sales. For example, if you have previously been marketing your organisation as a bespoke portrait photography business at the high end of the market, it is probably counter-productive to run an advertising campaign that offers cut-price deals or budget packages; this is a very mixed message that will ultimately confuse potential customers at both ends of the spectrum.
You might also like...