Naming Your New Business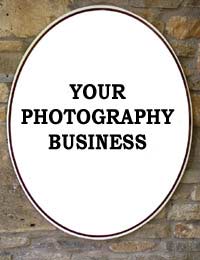 The first aspect of any new business that your potential customers will identify with is its name. Naming your new business is amongst the most important decisions that you will make as a business owner; your company name is fundamental to your brand identity as a whole. It is ironic, therefore, that it is also frequently the first decision that a new business owner has to make. Choosing a name for a new business should not be rushed into; it deserves significant time and effort on the part of a business owner.
Brand Identity
As has been mentioned, the company name is the first thing that any potential customer will see. A good company name will say a lot about your new business, but will also appeal to the type of individual that your organisation is targeting as a potential client. It may be tempting to base your company name on your own name; for example, Jones Portrait Photography. However, while this gives a good idea of the sort of work that your organisation undertakes, it does not do much to separate your from your immediate competition. Naming your business is the first fundamental step to developing your identity and the 'feel' of your brand; as such, it is a form of marketing in and of itself. As such, you should choose a company name with a view to ensuring that it piques the interest of your potential customers.
There are a few factors that should be given due consideration from the outset. In the first instance, if your new business owns a trademark, you may think about incorporating this into the name, particularly if it forms the basis for your work. Furthermore, you may also think about trademarking your company name, although there are a number of rules that must be adhered to in these circumstances.
Customer Trust
Perhaps more importantly for a photography business, your name may draw on the area in which you operate. If your business operates primarily from your local area, you may consider naming your business after the area itself; for example Islington Portraits. This frequently helps to manoeuvre businesses into a position in which they are regarded as part of the local community which, in turn, helps to build trust amongst your primary customer base. Individuals tend to look for signs that a business is reputable and approachable above all else, and an identification with their own hometown or local area tends to help with this.
Registration
Once you have settled on a company name for your new business, you will almost certainly want to protect it so that another business cannot be established with the same name. If you are going to incorporating as a limited company, your name will automatically become protected – although it is important to remember that there are certain 'restricted' words that you may not be able to use in the name of a limited company, such as 'group' or 'international'. If you are not planning on incorporating, however, it is still possible to protect your company name; for around £60 per year, you can pay for your company name to appear on the Register of Business Names. This gives you the right to take legal action against any other organisation that sets up with an identical or very similar name. As such, it is also important that you check the Register before naming your own business in order to avoid the same fate.
You might also like...