Why is Search Engine Optimisation Important?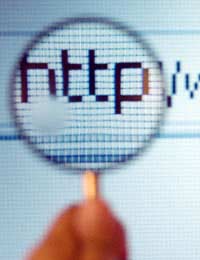 Many businesses exist almost entirely in the digital realm. Some apparently large organisations actually consist only of a couple of laptops and an impressive website. The Internet truly has revolutionised the way in which business works.
The natural implication of this is that most individuals now use the Internet as their first port of call for goods and services. A quick search will turn up thousands of results for 'photography business,' and in order to stand a chance of securing any leads, or of converting these leads into sales, you need to be right at the top of this list. The vast majority of web surfers will not even scroll down the first page of search results, let alone click through to the second page. This should give you some idea of the power that search engines wield.
Natural Search
Search Engine Optimisation (SEO) is a range of techniques that are employed to improve your 'natural search' performance in search engines. SEO concentrates on the algorithmic results generated by popular search engines, as opposed to paid advertising or placement. Ultimately, the aim is to increase your page rank (that is, the position of your website in search engine results) for key search terms, and thereby drive more traffic to your website.
Search Engine Optimisation techniques can be divided into two categories: white hat and black hat. White hat techniques are those recommended by search engines themselves. For example, Google produces a Webmasters Blog which offers advice and information for website owners and SEO practitioners. This is a good way of gaining an insight into the otherwise closely-guarded secrets of this highly popular search engine. Black hat techniques are not approved of by search engines.
These techniques are becoming less effective as search engines become more adept at identifying them. The most notable black hat technique is 'keyword stuffing,' whereby pages are filled with SEO-friendly keywords in order to push pages up the rankings. However, as search engines have become more advanced, pages that are deemed to have been 'stuffed' in this way have begun to be penalised.
White Hat Techniques
An efficient Search Engine Optimisation strategy will therefore rely on a range of white hat techniques. Many SEO practitioners suggest that the most effective way of increasing your search engine visibility is simply by producing good, valuable, frequently updated content. This is amongst the reasons that many businesses have started blogging.
Aside from the quality of your content, you should also concentrate on a few simple technical issues. In the first instance, is your site easy to navigate? Search engines send 'spiders' to 'crawl' the web and it is vital that you make your site accessible to them. Producing an XML sitemap will aid this process; this is a standard feature in some publishing platforms like Wordpress. You should also ensure that you are making full use of META tags; fill the keyword and title tags with relevant information in order to help search engines identify your content.
SEO is an ongoing process, and is not generally achieved overnight. However, with regular monitoring of your search engine rankings you should soon get a good idea of which strategies work – and, ultimately, you should drive more traffic to your website and make more sales.
You might also like...