Photographing Children: Your Rights and Responsibilities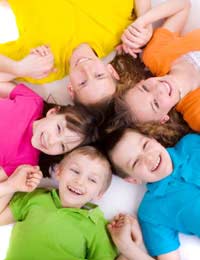 Photographing children is a challenge at the best of times. They are impatient, they often refuse to sit still, and their parents are frequently very picky about the results. But for all the difficulties associated with this difficult activity, many photographers find that children can be the best subjects for portraits – expressive, unashamed and happy to have fun.
There are a number of obvious issues associated with photographing children. If you are doing this in a studio setting, for example, you will need to build an environment in which they will be sufficiently comfortable and safe. However, many photographers also wish to photograph children in public; for example, you might be shooting a street scene, or taking snaps of a sports day event. These activities come with their own sets of legal and societal issues.
Where does the law stand?
From the outset, it is important to note that there is no law against photographing children. Although over-enthusiastic employees and public servants may attempt to tell you otherwise, you are perfectly within your rights to take a photograph of a child. Ridiculous stories abound of parents being told to put their cameras away at dance competitions or swimming pools; one particularly shocking tale involved guests at a christening being told that they could not take snapshots. You should pay these stories – or the people that tell you that you cannot take photographs – no heed.
That said, there are some common sense guidelines that you should keep in the forefront of your mind when photographing children. The first of these is that, where possible, you should always seek approval from a parent or guardian before you begin shooting. This is particularly important if you are doing street photography.
Public events
If you are photographing a public event, you should attempt to get accreditation from the organisers before you begin shooting. This will help to instil trust – and will also minimise any disruption from jobsworth event staff. If you have a press pass, all the better; these are available through the National Union of Journalists to those with regularly published work.
Of course, if you are a portrait photographer working from a studio, you are unlikely to come up against hurdles of this sort. However, like all other photographers, you must be aware of the importance of model releases. A model release is a form through which the subject of a photograph grants a person or organisation permission to publish that image. If you intend to publish images that contain identifiable individuals, you must secure a model release.
In most cases, before purchasing images a publisher will require the photographer to sign a waiver stating that a model release has been granted and that the latter accepts responsibility for any action brought if this turns out not to be the case. As a result, it is vital that you secure releases for any images that you sell. More information on model releases is available elsewhere on this website.
Photographing children can be a difficult job, and one that is made more difficult by a widespread misunderstanding of the law. But, as long as you act responsibly and sensibly, there is no reason why you should encounter any problems.
You might also like...