Pricing Your Photography Services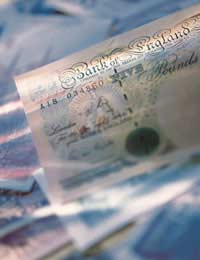 As a photographer, or the owner of a photography business, you will be providing either goods or services to your customers. Unless you have developed an entirely new photographic idea, the likelihood is that these goods and services are currently offered by numerous other companies. It follows that at least one of these companies will be significantly larger than yours, and therefore capable of offering a lower price. This can be achieved through bulk purchasing and economies of scale; larger organisations tend to have the infrastructure to offer services in a more cost effective way, and have the purchasing power to negotiate bulk discounts for goods.
Setting a price for your photography services can be one of the most difficult tasks that you will face when setting up your business. Furthermore, it is a problem that you will have to face at an early stage; pricing should be a central part of your business plan, as it will have a direct impact on cashflow, turnover, profit and growth. Similarly, a poor price structure for your photography business will result in a paucity of clients, which will soon make your business unsustainable.
Competing
Developing this price structure is a common pitfall for new businesses. Frequently, small organisations offering goods or services that are already on the market feel that they need to compete with their larger competitors on price. In reality, however, this is probably not viable; as has been mentioned, a larger business will normally be able to undercut smaller companies by definition.
However, photography is a creative business, and as a photographer or vendor of photographic products, you are likely to find it possible to fill niches that have been overlooked by existing companies. When potential customers are looking to purchase standard photography goods or services, they will almost certainly go for the cheapest offer if they are confident that all parties will be providing the same thing. However, many individuals are willing to pay more in order to receive a unique service, whether that be the photography service itself, or the customer service that they receive from the company.
Larger organisations tend to offer low prices in exchange for poor or unremarkable customer service. For example, the large portrait photography chains offer a standardised service which relies on volume; customers are dealt with quickly, but do not receive much in the way of personalisation. Photography is, however, a very personal thing and, as such, you are likely to find that clients and customers are willing to pay a premium to receive a personalised experience from your organisation.
Research
That said, it is vitally important that you have a good knowledge of the industry standard prices for the photography services that you are offering. There will be an upper limit to the price that customers are willing to pay; it may be that you only find this limit through trial and error, but you should endeavour to ascertain how much cash customers are willing to part with through efficient market research well before you start trading. Furthermore, you should have an excellent grasp of the cost associated with the services you provide; clearly, if you are consistently trading at or below cost price, your business will struggle.
You might also like...