The Variety of Sales Methods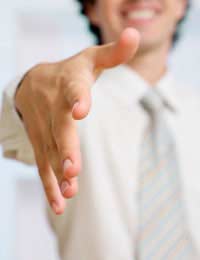 Sales is a key part of any business. Without sales there is no income, and without income any company becomes unsustainable. However, selling is a complex and varied task, and one without a 'one size fits all solution'. Your sales methods will depend on the nature of your business and the clients and customers with whom you deal. However, you should ensure that you are using a variety of sales methods in order to translate as many leads into sales as possible.
Direct Sales
If your business derives most of its income from providing services, as opposed to selling goods, then the likelihood is that you will make extensive use of direct selling. This is the most common sales method, and is particularly important for primarily customer-facing businesses. Direct selling involves direct communication between your business and the customer. It will frequently come about after unsolicited advances on your part, but may also occur as a result of a potential customer's response to your advertising or promotion.Direct selling requires excellent communication skills and a flawless knowledge of the workings of your business; you may well meet clients before you do the work, and they will undoubtedly question you on the nature and details of the service that you are offering.
As such, successful direct sales can frequently be attributed to personally talented sales individuals. There are a number of long-term benefits of direct sales; primarily, sales are more likely to occur when potential customers can develop trust in an individual and an organisation. Furthermore, direct sales allow the business to develop a relationship with the customer which can frequently lead to repeat business. Finally, direct sales allows you to question the customer on their needs and desire, and can therefore give you the opportunity to tailor your future offerings accordingly.
Wholesalers
If your business deals primarily in goods, rather than services, then you may also find that it is beneficial to deal with an intermediary such as a wholesaler. This can have a number of advantages; in the first instance, you do not need to worry about direct selling as the wholesaler will take on this task for you. Furthermore, if you are selling business to business, many organisations only buy from wholesalers or distributors, as they tend to offer better bulk pricing. On the other hand, however, this sales technique has complicated repercussions for the general financial planning of the business; you will need to alter your pricing, for example, in order to ensure that your profit margins remain healthy once the wholesaler has taken their cut.
Online and Telesales
Finally, it is becoming increasingly common for sales to occur completely online, from advertising and promotion right through to payment. This type of selling does not rely on any personal communication, and can result in a lower cost to you as the there is significantly less time involved in the sales process. However, online sales and telesales do not offer the opportunity for the development of a personal relationship with your customers, which can reduce your chances of repeat business unless you are offering particularly attractive prices.
Many successful businesses employ a range of sales techniques. However, you should think carefully about the type of selling that fits your business model best.
You might also like...