Flexible Pricing: Should I Negotiate?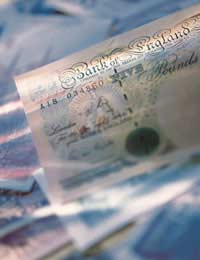 As a small business, prices will be of primary importance. You will have costs associated with running your company, and your pricing structure should ensure that at a minimum you cover these costs. However, as is discussed elsewhere on this site, it is highly likely that you will lose out on sales after being undercut by larger competitors who can offer similar products and services at a lower price as a result of their more efficient business structures. In many cases, customers will choose to buy from the company that offers the lowest prices, if they are confident that the product or service that they receive is of a standard quality. As such, you may have to be flexible with your pricing.
Setting Prices
Setting prices is a difficult task; if you set your prices too high you will put off a large proportion of your potential customer base, while undervaluing yourself can be just as damaging. In order to encourage sales, therefore, you may need to give some thought to the flexibility of your pricing. From the outset, you must ensure that you are at least covering the costs of providing your services, as well as charging enough to cover overheads such as wages, electricity and phone lines. Your prices should be set in such a way that, were you to sell at full price most of the time, you would make a profit. However, it is sometimes beneficial to come down on price in order to secure sales. This is particularly true of businesses that provide goods or services that are time-limited; that is, goods or services for which customers will have further demand in the future.
When negotiating a sale, you should normally begin by offering your products at list prices – that is, at the full price that you have set. If you begin by offering goods or services at a lower price than this and are subsequently forced to lower them in negotiation, you will be reducing your profit margin even further. There are, however, certain exceptions to this. In the first instance, there are occasions on which you may be aware that a potential customer is unable to afford your list price. However, if your profit margins are large enough from the outset, and you are confident that an initial sale might result in repeat business at higher prices, it may be worth offering a 'special deal' at the outset.
Negotiation
Negotiation is a difficult art, particularly where prices are concerned. Unless you are selling business to business, or to a wholesaler, you are unlikely to have to negotiate much if you are selling goods. However, private customers tend to be more comfortable negotiating when they are paying for less tangible services – and much of what you will be offering as a photography business will be intangible. As such, you should be ready to negotiate. This will take practice to refine, but from the very beginning you should remember that it is very rarely worth selling at below cost price; unless there is a high likelihood that the customer may become a lucrative repeat client, you should never consider providing goods or services at a loss.
You might also like...