Digital Marketing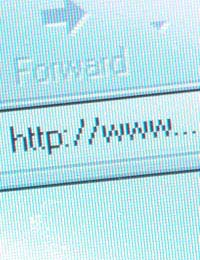 The Internet is steadily becoming the most important advertising medium available. During the day, more people view adverts on the web than via any other medium; the days of print advertising are, it would seem, numbered. As a photography business, you will almost certainly have moved into the digital realm already. In order to maximise sales, it is vital that you embrace digital marketing as a core part of your advertising strategy.
Digital marketing is as complex an area as any form of advertising. Think of all the 'traditional' advertising channels: billboards, posters, magazine inserts, adverts…the list is endless. The same can be said about digital marketing. All too frequently, businesses imagine that digital marketing consists solely of banner adverts. This could not be further from the truth. A good digital marketing campaign will be ongoing, and will aim to increase sales and brand recognition through a wide variety of channels. This article examines some of the most important of those channels.
Search Engine Optimisation
Search Engine Optimisation, or SEO, is a key part of any digital marketing strategy. Sometimes called 'natural search', SEO ensures that your business's web presence is easily visible and accessible. From an SEO perspective, content really is king. Search Engine Optimisation experts will be able to tweak your written copy to ensure that your website achieves the best possible placing on search engines when key search terms are entered. This is achieved by the use of frequently used keywords, as well as such things as keyword proximity and reciprocal links between relevant sites. As search engines have become more advanced, so too has the SEO process – stuffing your copy with keywords is no longer enough.
Paid Search
Paid Search is a significant growth area in digital marketing. This is a less organic form of marketing than natural search; rather, it relies on services like Google's sponsored links to increase sales and raise brand awareness. A good digital marketing agency will see Paid Search not just as a way of generating direct sales leads, but also of increasing consumer recognition of your business. Thus, they may encourage you to choose a mixture of Pay Per Click advertising, where you pay only if someone clicks your sponsored link, and Pay Per Impression, where you pay each time your link appears on someone's screen.
Web 2.0
'Web 2.0' is one of the most important technological buzzwords of recent years. It describes the increasing trend towards collaboration and sharing on the Internet, as illustrated by the rise of social networking, blogging and other similar phenomena. The web now has an intensely human element; it is the largest focus group in the world, and people use it to share opinions, give feedback, and make their grievances known. An effective digital marketing campaign will touch on the concept of Web 2.0, and investigate how to exploit it to the benefit of your business.
As is described in an article elsewhere on this site, there are a number of elements of digital marketing that you might be able to carry out yourself. However, for a comprehensive campaign from which your business can derive the most benefit, you should always consider employing a reputable digital marketing agency.
You might also like...