Back-up and Security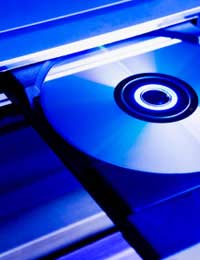 As a professional photographer, the likelihood is that you will be working (or already work) almost exclusively in digital. Digital cannot be challenged in terms of ease and convenience, and it is now virtually impossible for most professionals to bear the cost of film.
As such, you will quickly build up a significant archive of digital images. The security of these images is of paramount importance, and it is therefore vital that you get into the habit of backing up your data.
As anyone who has experienced hard drive failure will explain, simply clicking the 'save' button in Photoshop is not sufficient security. This should be thought of as a temporary measure and nothing else; in reality, images should probably only be stored on your computer hard drive for as long as you are editing them.
There are a number of reasons for this; on a pragmatic level, your hard drive will quickly fill up if you store all of your images there. Furthermore, internal storage is prone to failure and corruption, and an extra layer of security is therefore needed.
External Storage
You should certainly consider investing in a large external hard drive. The price of such equipment has fallen dramatically in recent months, and it is now possible to buy a terabyte of external storage for around £100. Again, you will ultimately fill this, but this will not have a detrimental effect on the running speed of your computer. Many photographers sync their camera with their laptop during shoots, meaning that images are instantly transferred to either their computer or their external storage.
This can be an excellent insurance policy against the inadequacies of solid state memory such as Compact Flash cards, which are disturbingly prone to failure.
Simply moving your data onto external storage is not sufficient security, however. This is not backing up, but merely house-keeping. You may wish to consider purchasing separate external hard drives, making images of your primary drives, and transferring this image onto your secondary storage. Drive images can be made easily with freeware such as ISO Image. This will help to protect you against hardware failure.
Alternatively, you may think about archiving your images on CD or DVD. Many photographers burn two CDs or DVDs of each job they do; one copy remains in their office or studio for reference (and within easy reach if a client requests further prints). The second copy is taken off-site, as insurance against fire or other physical damage done to your office.
Scheduling Software
There are a number of programs that can help you to remember to back up; indeed, there are numerous freeware applications that will automatically back up your data at regular intervals. This process frequently runs in the background, without disturbing other applications, meaning that you won't even notice it happening.
The security of your data is absolutely vital. If you lose your images you have no way of fulfilling print orders. Furthermore, if you are working on a freelance basis, you retain the copyright of all your images. There is a possibility that an image in your archive might be your pension; as such, they should be well looked after.
You might also like...