Reducing the Cost of Photographic Software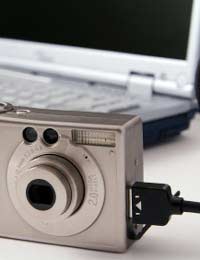 There are a number of articles on this website that point out the necessity for certain items when setting up a photography business. This might be photographic equipment, business premises, accountancy software, or any number of other things. Given this potentially large expenditure, it is vital that the price of these necessities is kept down as far as possible.
Photography software is, alongside your camera, the cornerstone of your photography business. Without digital photography software it is impossible to perform any of the image editing tasks that are so vital to the professional photographer; similarly, in this digital age, it is impossible to prepare images for print without good software. Digital photography software can be expensive; the latest version of Photoshop, the industry standard photography software, retails for just under £1,000. Clearly, this is out of the price range of many new businesses. In order to embrace digital, however, you require the software. As such, it is necessary to look at ways in which the price can be reduced.
Industry Standards
Photoshop is the photography software of choice for most professionals. As such, you may first wish to look at ways that you can acquire this software at a slightly more reasonable price. In the first instance, it is highly unlikely that you would miss many of the features that are unique to the latest version. Every version of Photoshop since CS1 has provided the functionality required by most digital photographers. CS1 is now available second-hand; a quick look around eBay reveals that CS2 can be bought for as little as £50. You should obviously compare the features of the different packages from the point of view of your own business, but the likelihood is that an earlier version will more than suffice.
It should also be noted that Adobe offer a number of discounts to those in special circumstances. If you are setting up in business immediately after leaving education, you may still qualify for an educational discount. Further details of these discounts are available on their website.
Open Source Alternatives
If you are willing to move away from Photoshop, there are several digital photography software packages that may well suit your needs just as well. The great bonus here is that some of the best are actually free. Clearly, freeware like Google's Picasa is simply not up to the job for a professional photographer; its image editing functions are far too rudimentary, and it offers virtually nothing in the way of colour management. However, GIMP (which stands for GNU Image Manipulation Program) is a free, Open Source alternative to Photoshop which performs many of the tasks required by professional photographers just as well as it's Adobe counterpart. GIMP offers a full suite of image retouching, rendering, colour management and format conversion tools, as well as a vast array of other features. Crucially, it also offers batch processing – a vital tool for professional photographers producing a large number of images on each shoot.
As can be seen, while Photoshop remains the industry standard, Open Source software is frequently catching up. This may well be a suitable route if the price of Photoshop is too much to bear.
You might also like...