Raise Capital Through Government Grants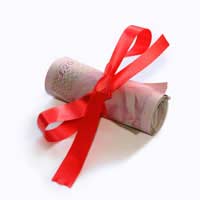 Raising capital is one of the most significant and immediate problems facing any start up business. Initial capital is required for a number of purposes; for those establishing a photography business, money will be need to be found for such things as equipment purchase, hire of premises, utilities, advertising and so on.
There are a number of ways of raising capital to cover these costs. Some individuals finance business start-ups from their own pocket, but this is clearly not viable for everyone. Others seek loans or backing from banks or other third-party investors. However, in this time of economic uncertainty it seems that the capital that was freely available to start-ups in the past is no longer so readily available. Another option is to investigate the possibility of applying for a new business grant.
There are a number of organisations offering new business grants. These include the government, the EU, charities, Regional Development Agencies, and so on. Government grants are difficult to come by but, if secured, can be hugely beneficial: you will not be required to repay the money that you receive from the government grant, and it is highly unlikely that you will be required to give up any share in your photography business.
Criteria
Government grants are available for a range of different projects, but the criteria that must be met in order for your photography business to qualify are generally very strict. There is no general grant for establishing a business; rather, the government offers finance for specific types of project, or to start-up businesses in particular areas of the UK.
Similarly, it should be remembered that government grants tend only to be available for projects that have not yet begun – although this is not necessarily the case for non-governmental grants.
In much the same way as you would be expected to do if you were raising capital through a bank loan, the government will almost certainly expect your photography business to match the sum that they award in the grant.
The amount that you would be expected to put up depends on the grant and the nature of the project, but there are no restrictions on where this money can be sourced from; if, for example, you could find a third party investor willing to match the grant then this would be perfectly acceptable. It is always necessary, however, for the business to be able to demonstrate its ability to secure the funds.
Purposes
Government grants are available only for fairly specific purposes. Amongst the most common are grants offered for innovation, research and development. You may qualify for such a grant if, for example, your photography business is pioneering new photographic equipment.
Alternatively, grants may be offered based on the location of your business; if you operate from within an 'assisted area', and your business is providing employment to local people or helping to catalyse development, you may qualify for a Selective Finance grant. Further information on the types of government grants available, along with other methods by which small businesses can raise capital, can be found on your local Regional Development Agency website.
You might also like...