Free Online Marketing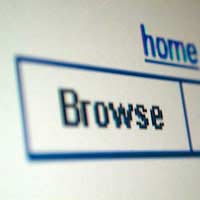 Online marketing is of vital importance for any new business. The Internet is rapidly becoming consumers' main point of contact with businesses, and Internet marketing must therefore be effectively utilised in order to manoeuvre your business into a position in which it is visible to potential clients. Online marketing can, however, be expensive; advertising on high-traffic websites is out of the question given the marketing budget of most star-ups, and developing a comprehensive marketing strategy frequently involves unsustainable agency fees. It is important, therefore, to recognise opportunities to market your business online for free.
User Generated Content
In the first instance, the importance of 'Web 2.0' applications cannot be overestimated. Web 2.0 refers to the growth of social networking and user generated content on the Internet. This essentially means that the emphasis is gradually shifting from 'authored' content created by professionals, towards blogs, profiles and other pieces of content created by regular Internet users. As has been repeatedly shown, the average web user now places more trust in content that has been created by another user than that which has been created by someone paid for their work. The realities of this can be seen in the gradual decline of traditional reviews websites and the growth of sites like Kelkoo that allow users to post their own views and air their own grievances.
One of the great advantages of this shift for advertisers and marketers is that the creation of user generated content is normally free. Anyone can blog, and anyone can set up a social networking page. As such, these technologies present a valuable opportunity for free marketing for your business. However, the key to successful online marketing of this kind is ensuring that your content does not come across as straight-forward advertising, but rather as genuine content.
It is very common to see spam on social networks; it is easy to identify. In order to avoid this, you should ensure that you target only relevant areas, and that your content is of interest to those to whom it is presented. This also has significant knock-on benefits; advertisers have been trying to work out, for example, how best to ingratiate themselves with bloggers. There is no easy answer to this, but it has been shown that the most effective way to generate interest in the 'blogosphere' is to blog yourself.
Reciprocal Linking
Another potential free online marketing method is link sharing. If you are considering online marketing, the likelihood is that you already have a website – if not, you should seriously consider the opportunities that you are missing. Link sharing involves reciprocal listing of links, sometimes with details of the website to which you are linking. For example, if the website for your photography business contains a link to your preferred photo development company, you would do well to ask the latter company to link back to you on their website. Again, this helps to build up trust in your brand, as individuals that are willing to visit links from other sites are likely to already trust the company whose site you are linked with.
As can be seen, the key to effective free online marketing is the building of trust between visitor and company. The only way to truly understand how to build this trust is to be a user yourself; as such, it is vitally important that you visit and use the sites and technologies that you will be targeting before you try to develop a marketing strategy.
You might also like...